Haunted Mansion: Madame Harriet?
by Imagineer Harriet on 04/17/11
In the spirit of the new Haunted Mansion Queue that opened in Magic Kingdom this month, we thought it would be fun to continue the Haunted Mansion theme! Did you know that Harriet was originally going to be the model for Madame Leota? Amongst her things we found the slides from her photo shoot. Ultimately they chose Leota Toombs, who we think was a great choice, but it's fun to imagine what "Madame Harriet" might have been like. Enjoy some of the photos from Harriet's haunted photo shoot!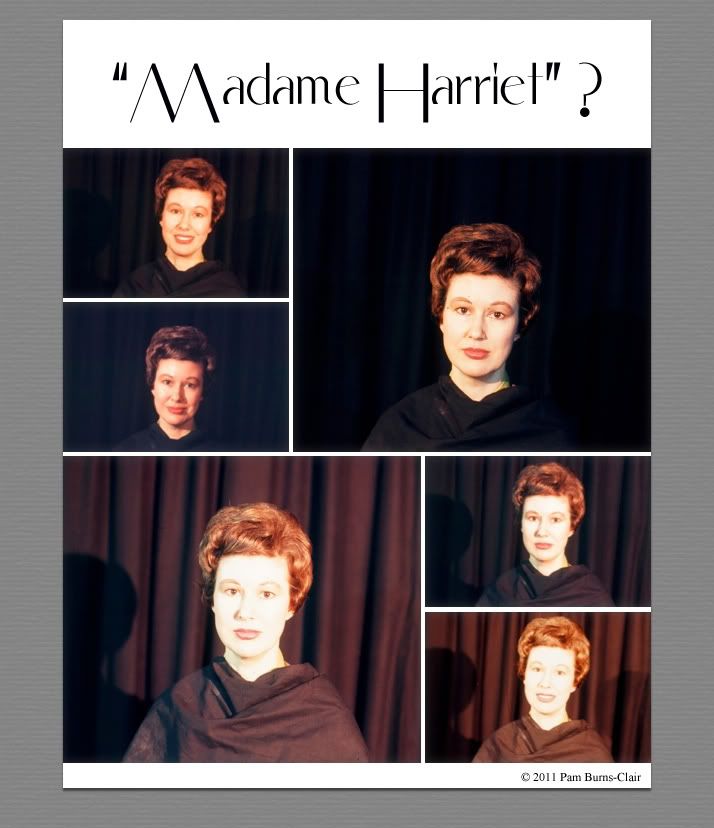 Stay tuned for a video that includes Scott Wolf's interview with Harriet discussing this photo shoot. We'll be sharing it soon!

Cheers,

Pam Burns-Clair and Team